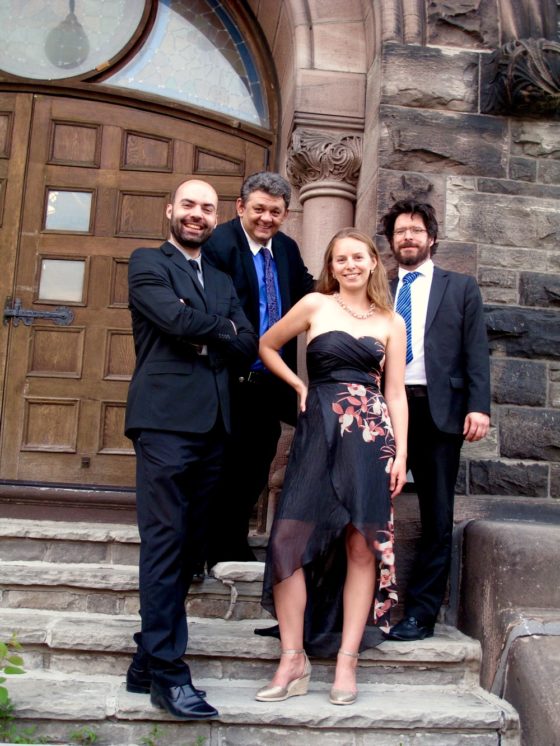 Tango!
Date:

Time:

15:00

Location:

Toronto

Venue:

Jane Mallett Theatre – 25 Front Street East
Sunday October 22nd, 2017 – 3:00 PM
Jane Mallet Theatre
Guests: Payadora Tango Ensemble
James Gourlay, Conductor
Founded in 2013, Payadora is one of Toronto's most vibrant Tango ensembles. With eclectric repertoire spanning Classical, Jazz, Latin, and of course, Argentinian folk music, Payadora always puts on a show that is entertaining, exhilarating and fun. The Brass and Payadora pairing promises an afternoon of rhythm and tunes that will keep you dancing for days.
Watch the Payadora Tango Ensemble