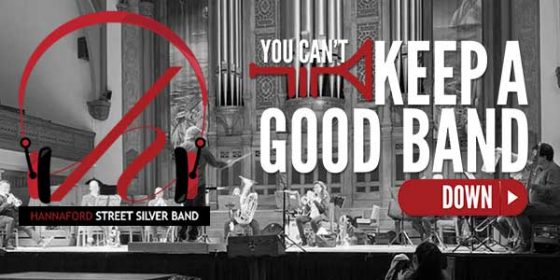 You Can't Keep a Good Band Down
Date:

Time:

15:00

Venue:

3PM Virtual Concert – FREE
Designed to lift spirits and give joy in this difficult COVID 19 era, our virtual concert You Can't Keep a Good Band Down is free of charge.
Our ten-piece virtuoso ensemble will keep you moving with an afternoon of Waltzes, Jigs, Boleros, and even a Tarantella. Daniel Warren, conductor.
The Hannaford Band still has significant expenses in presenting these events and running our Youth Program and we appreciate your continued support.
If you can make a donation. you will be helping keep our musicians employed, the concerts flowing, and young people receiving much-needed music education.
Our concert is free of charge.
Tune in
Right Here
to watch the concert on
Sunday, October 25th at 3:00 PM.