---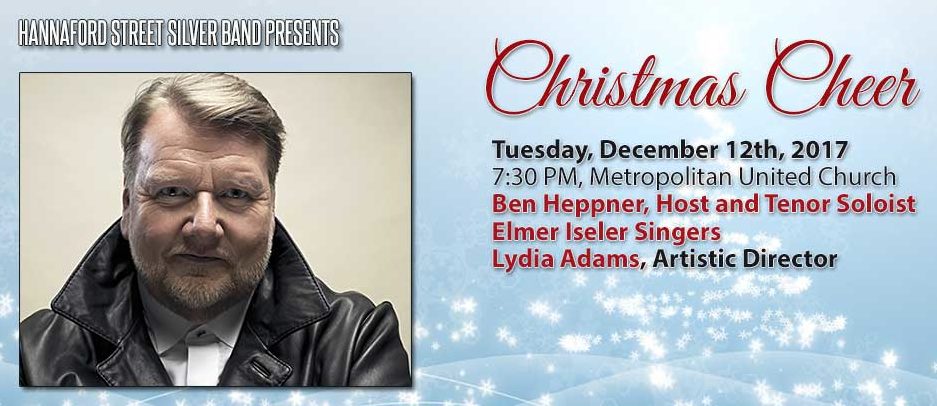 Christmas Cheer
Tuesday December 12th, 2017 – 7:30 PM
Metropolitan United Church
The Christmas season officially begins with the Hannaford Band and this year is no exception. Hosted by the incomparable Ben Heppner and featuring the magnificent sounds of the Elmer Iseler Singers, Christmas Cheer promises all the warmth and joy of the season with some of Canada's finest performers.
---
Island Time
Sunday February 18th, 2018 – 3:00 PM
Jane Mallet Theatre
If February gives you the blues, it's time for a trip to the Islands. Internationally celebrated steelpan soloist Liam Teague returns to Toronto bringing great tunes, remarkable virtuosity and the sounds of sunshine. Bach, Brass, and Calypso come together for an afternoon of relaxing and rejuvenating music.
---
Dutch Treats
Sunday April 8th, 2018 – 3:00 PM
Jane Mallett Theatre
Principal Trombone of the New York Philharmonic Joe Alessi is back with Hannaford, with acclaimed conductor Johan de Meij. Together they bring an extraordinary display of musical artistry that is unmatched internationally for a season finale that promises to be the highlight of the year. The band never sounds better than with these two incredible musicians and we can't wait for this show to cap off a terrific season.